Artist: Ruth Barker
Title: If this is the last thing that I say
Year: 2018
Medium: Performance, textile rug, sound, photographs
Dimensions: Variable
Accession Number: US2018-03 (a-f)
Acquisition info: A co-commissioned with Castlefield Gallery and University of Salford Art Collection. With special thanks to Clarendon Road Primary School. Part of a wider series of works.
The central figure in If this is the last thing that I say is an ambiguous 'pulley- woman', a (ready-made) clothes pulley standing in for Barker's absence. Alongside other works, this becomes a way for Barker to talk about her own mortality and an anxiety around motherhood, illness, physical vulnerability. Brutal world politics, and the economic conditions of contemporary Britain are, Barker feels, rapidly coalescing to render her publicly mute.
If this is the last thing that I say will come together through an assemblage of spoken word and sound, and will include wall based fabric works, and sculptural objects. A black fabric performance costume hung up to dry alongside an incomplete papier mâché female torso – suggesting nothing more than an ineffectual Winged Victory, while a 'rug' depicting a child's drawing of the face of the Mesopotamian goddess Ishtar.
Children from Salford's Clarendon Road Primary School will be recorded performing a sonic meditation inspired by the founder of "Deep Listening", the late Pauline Oliveros, in the University of Salford's Anechoic Chamber (a room designed to absorb all sound, rendering the room completely silent). The audio recording will be accompanied by the sound of Barker's own breath works, infant babble, and performed monologue.
The rug work will be made using specialist production techniques at the University of Salford's fibre workshop with artist assistant Alena Donely.
Keywords: Performance, Women Artists, Socially Engaged, Textiles, The Body, Sound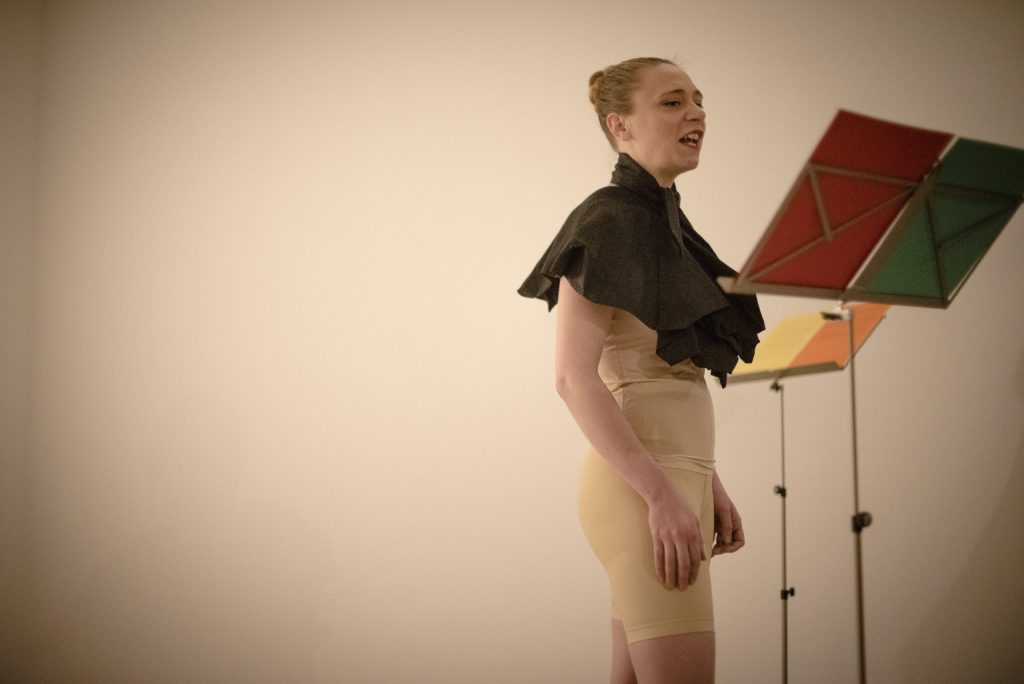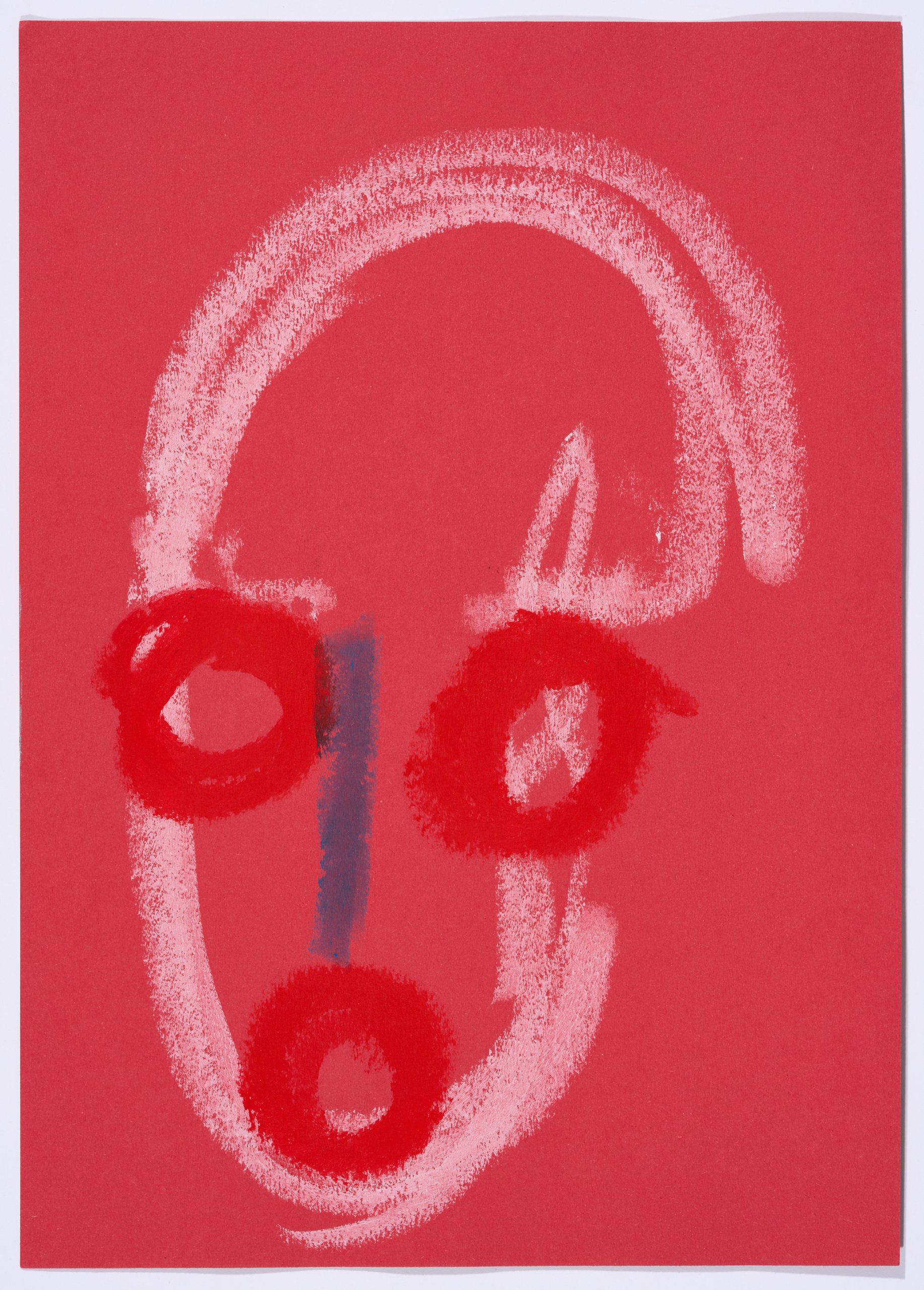 Ruth Barker, If this is the last thing that I say (scripts), 2018. All Images Courtesy of the Artist.